Supporting People and Families Adversely Impacted by the Israel-Hamas War
Together, we can support people and families in need with emergency food, aid, and humanitarian care through these challenging times. Among them are the elderly, the working poor, invalids, at-risk children and those facing challenges for basic necessities.
In the face of an escalating crisis, we have taken swift action, collaborating closely with our partner organization on the ground Leket Israel, the National Food Bank, who adopt an open arms approach in providing basic aid to any family impacted by this conflict.
With your support, Crossroads will continue to help their efforts.

Nourishing the Elderly and Homeless:
We're committed to helping support thousands of people with cooked and nutritious meals. These meals will be distributed directly to those in need or channeled through local associations. Our goal is to ensure that the elderly and homeless receive the sustenance they require during these trying times.

Support for Families and Children:
We will help provide essential supplies including food, diapers, and baby food (formula) sourced from local small businesses. By doing so, we not only provide for families and children in need but also bolster local businesses in the process. These vital supplies will be delivered to families through local associations in the southern regions, offering a lifeline to those facing hardship.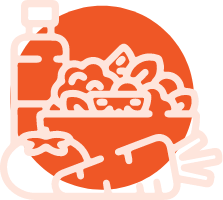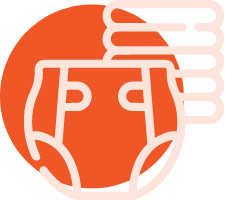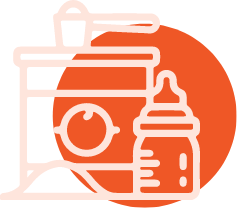 Now, more than ever, we need to help families. Families torn apart by conflict, families facing financial hardship, and families struggling to put food on the table amidst the chaos of war. By supporting our mission, you can be the beacon of hope these families desperately need.

Join Us in this Noble Cause:
Your support is the heartbeat of our mission. Together, let us embody the boundless compassion and unity that can light up the darkest of times. Your donation, no matter the size, will be a source of comfort and strength to countless individuals and families, contributing to both security and stability in Israel.
"I know that the Lord secures justice for the poor and upholds the cause of the needy." - Psalm 140:12
Let's come together to pray for peace and to wrap our arms around those who need it most. Every contribution is an act of compassion that will echo far and wide.
Prayer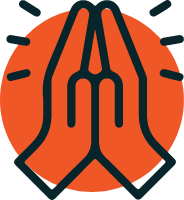 Lord, we pray for your divine intervention in the midst of chaos. We ask for the wisdom and compassion to guide our leaders towards peace, security, and stability.
If you or your loved ones are facing the challenges of this conflict, please know that Crossroads 24/7 Prayer Line is here to support you. You can reach us at 1-866-273-4444. We are here for you.