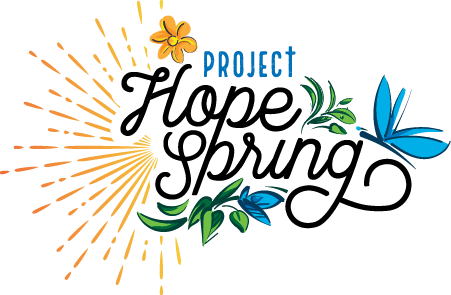 Thank you!
In the spring, we set out with an ambitious goal to raise $100,000 to help answer the one-in-four calls for prayer that we weren't equipped to handle. The plan? To train new Prayer Partners and implement new technologies that would allow the team to do their job more efficiently.
By answering the call, you helped us exceed our goal!
Because of you, our pastoral team was able to follow-up with a 15-year-old caller needing prayer after her father's suicide last year. In March, she received Christ as her Lord. This week, thanks to your support, our new follow-up pastor was able to reach out to her. She wept with gratitude as our new follow-up pastor prayed for her, her mother and her family. She was also directed to some helpful resources on our website and, ended the call saying, how grateful she is to realize that the love of God will never fail her, and Jesus will not forsake her.
What's Next?
September 1st kicks off our new fiscal year! We're working to allocate Hope Spring funds to train new prayer volunteers, hire follow-up staff, adjust staffing to fill high demand periods, and provide much-needed technology improvements. We look forward to giving you more good news as we begin to reach even more people in need.
---
From Gloria Willoughby, Prayer Centre manager
Thank you! Your overflowing generosity has poured "hope" into the hearts of every Prayer Partner, volunteer and staff who minister in the 24/7 Crossroads Prayer Centre!
Since September, over 2,000 callers have received Jesus as their Saviour, and 75% of those are engaging with Crossroads for the very first time! This means additional follow-up ministry to care for their spiritual needs, and gratefully because of what you gave, we have been able to recruit another pastoral support staff. As well, we have begun the recruitment process to place additional Prayer Partners in timeslots where call volumes exceed our current capacities. All this because of you!
---
From Joel Auge, Chief Growth Officer
The Growth and Technology teams have been sourcing and testing new technology that allows our Prayer Partners to more efficiently answer, document, and follow up on those life-changing prayer calls. We're currently looking at three possible solutions each with their own strengths. We want to be good stewards of your generous donations. We will make sure to keep you up to date as we progress. Thank you for your generosity in helping us answer those calls.