< Back to Projects
A Better Us
Consider Monthly Membership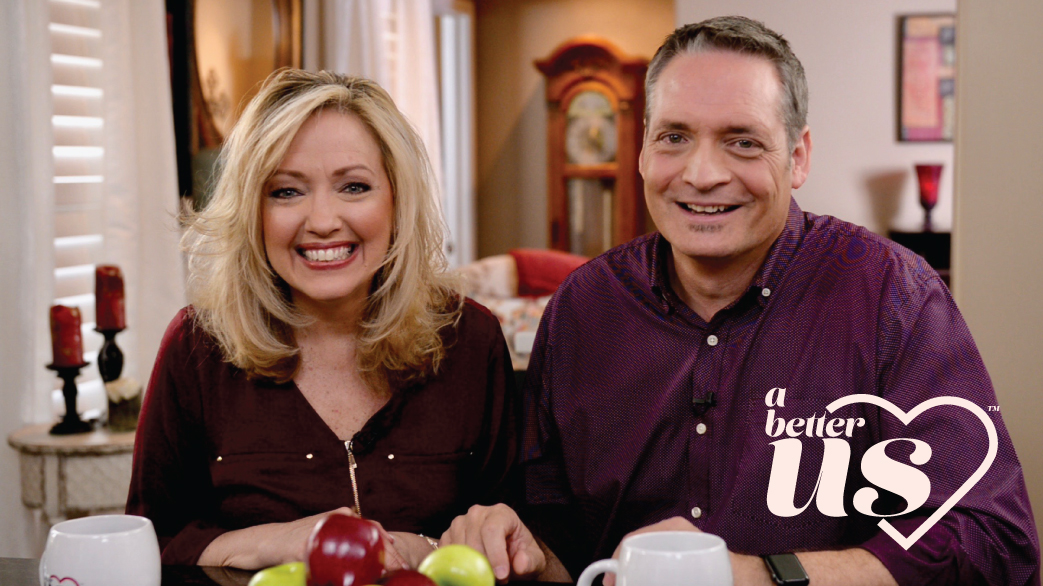 Our Mission
A Better Us, brought to you by Crossroads in partnership with Heart to Heart Marriage & Family Ministries, provides couples with hope through Bible-based insights, honest & fun discussions, and practical tools for everyday life. The program is hosted by Ron and Ann Mainse who blend their extensive experience in TV broadcasting with their deep commitment to empowering couples to thrive in their marriages.
Membership
A Better Us episodes and digital content are free for viewers worldwide, and Crossroads' commitment is to keep it that way. However, producing high-quality daily content requires millions of dollars. This is where you come in. Here are several compelling reasons why your partnership plays a pivotal role.

Create Future Episodes & Content

Grant Free Broadcast & Digital Access

Enjoy Membership Perks
Create Future Episodes and Seasons
Each contribution empowers our dedicated team of producers, directors, writers, animators, and talented creators to
excel in their calling. They, in turn, deliver spiritual sustenance by revealing the transforming story of Jesus, imparting
profound Biblical teachings, and cultivating a community for hope.
Grant Free Broadcast & Digital Access
By participating through membership, you not only continue receiving free access to our programs but also contribute
to the global spread of the Christian message. Your support ensures that we can provide our content on broadcast
television and through digital platforms without a viewing fee.
Enjoy Membership Perks
When you become a Crossroads member, you're joining a community of like-minded individuals who share your passion
for faith, values, and positive change. Members gain access to exclusive content, invitations to special events, and
qualify for group discounts through our partners.
Make a Difference: Your monthly contribution is not only a testament to your good stewardship but also an essential
part of our planning for the future. Your consistent support helps us continue our mission of sharing the transforming
story of Jesus and making a positive impact on lives around the world. It's a tangible demonstration of your commitment
to our shared vision.